Red Cedar State Trail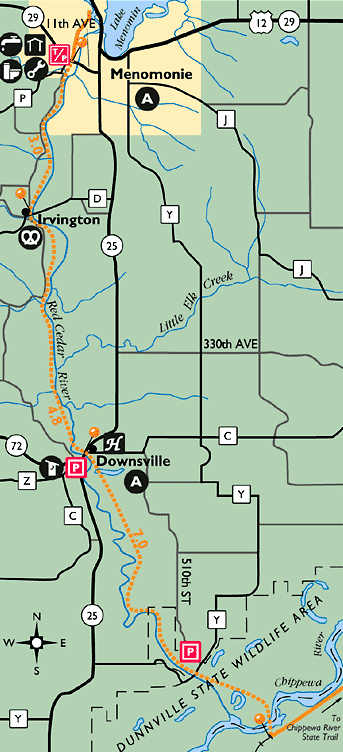 Be among the thousands of hikers, cross-country skiers, bicyclists and joggers who have enjoyed the striking beauty and peaceful solitude of the Red Cedar State Trail.
The trail is nestled in the heart of western Wisconsin and provides four seasons full of scenic river beauty and rural Wisconsin farmland.
Experience the trail as it passes through wooded sandstone bluffs, prairies and wetlands for over 14 miles along the Red Cedar River.
Wisconsin statutes require bicyclists and skiers age 16 and older to purchase a trail pass.
Tail Segments:
Menomonie to Irvington: 2.7 miles
Irvington to Downsville: 4.3 miles
Downsville to Dunnville: 4.2 miles
Dunnville to Durand: 6 miles